---
Meet SPA LUX Massage Therapist August Jinks
---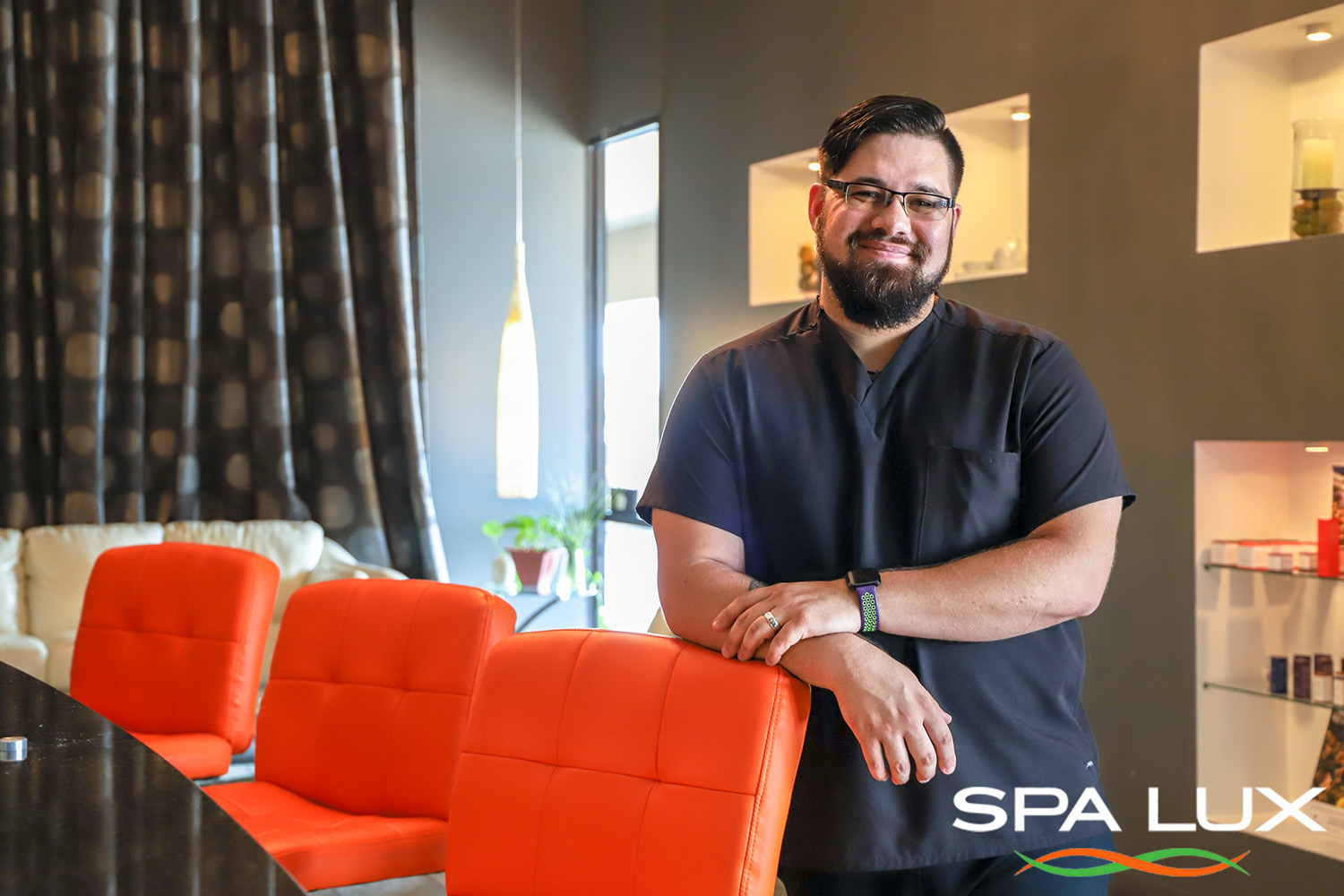 August Jinks is one of our wonderful massage therapists here at SPA LUX. He loves being on staff at SPA LUX both for its comfortable and serene atmosphere as well as the other friendly and capable therapists he gets to work with every day. 

He believes that SPA LUX stands out from any other day spa in the area because they give 110 percent in every service they offer. He recommends first-time visitors try the Swedish Massage to get the feeling of a massage, then work your way up to a Deep Tissue or a Hot Stone Massage by your second or third visit. He also trying one of our Body Scrubs or Body Polishes.

August Jinks was born in Seattle, Washington, but he's a proud Pacific Islander at heart. August and his family relocated to Oklahoma at a young age and he quickly learned to adapt to the southern atmosphere and unpredictable weather. 

August trained at Community Care College here in Tulsa, OK, where he studied massage therapy. The college's program includes training in modalities like reflexology, hydrotherapy, sports and pregnancy massage, and some spa treatments, which give students a broad exposure to a wide range of invaluable skills. 

As one of SPA LUX's talented Tulsa's massage therapists, August specializes in treatments such as deep tissue and our muscle meltdown massage. While deep tissue massages use heavy, focused pressure to combat chronic tension and pain – ideal for clients who want to pay special attention to specific problem areas – muscle meltdowns take a more full-body approach by using heat to warm up and relax muscles for a thoroughly therapeutic and relaxing session. 

With the help of heat packs, August can expertly seek out even the most stubborn knots and work them into submission. The result of his techniques is a list of loyal clients that know they can visit August and leave feeling relaxed, rejuvenated, and ready to take on the stresses of the real world. 

When he's not at the spa, August spends time traveling, enjoying the outdoors, spending time at local parks, the zoo, and putting in the time to work on his health. Recently, he traveled to Aruba where he had the opportunity to scuba dive with a Manta Ray.